Thanks to Lexis from MIMS who took over the wheels of steel for

Serious B two weeks ago

has found the elusive Shook ones track that I had to get out to you radio heads

..ENJOY!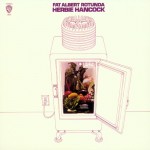 Finally the sample behind one of the hardest and grimiest beats of the 90′s has been uncovered. Mobb Deep's "Shook Ones pt.II", the mother of all classics if you wanna stab someone in an alley. Apparently, the archeological find was made by Bronco from the awesome sampling site called The-Breaks.com
The sample is from living legend Herbie Hancock's 1969 cult-classic called "Fat Albert Rotunda". The track used for the Mobb Deep sample is called "Jessica" and only about 3 seconds of it is used, but the video below does a really nicejob on showing you how it was chopped, slowed down and looped.